I don't know what it is about the new year, but I always start planning home projects. Maybe it's taking all my Christmas decorations that makes me see my home in a new light. Or maybe it's all the time I'm spending indoors due to freezing temps. Most likely, though, it's just part of the general reevaluating that happens at this time of year.
I live in a mid-century ranch that I love, but I'd like to add some extra character to it this year. One idea I had was to install a pair of French doors in the living room. Not only would they create some separation between our more private rooms bedrooms and bathrooms) and the more public rooms (living, dining, and kitchen), but they'd also add some architectural interest to the house.
In a mid century modern home like mine, though, traditional French doors won't look right. It got me thinking about what other styles they came in. So, here's a roundup of non-traditional French doors that will match any style of home. They're a great way to add character to a room, and buyers adore them!
Mid Century Modern
Let's start with my dream doors. I'm looking for clean lines and a mod feel. Here's what I'd like to see.
I'm in love with these, and I'm pretty sure as soon as my husband sees them, he will start knocking a hole in our dining room wall. We have several windows with this same four-pane design, so these doors would fit right in.
Image from Jones Pierce Architects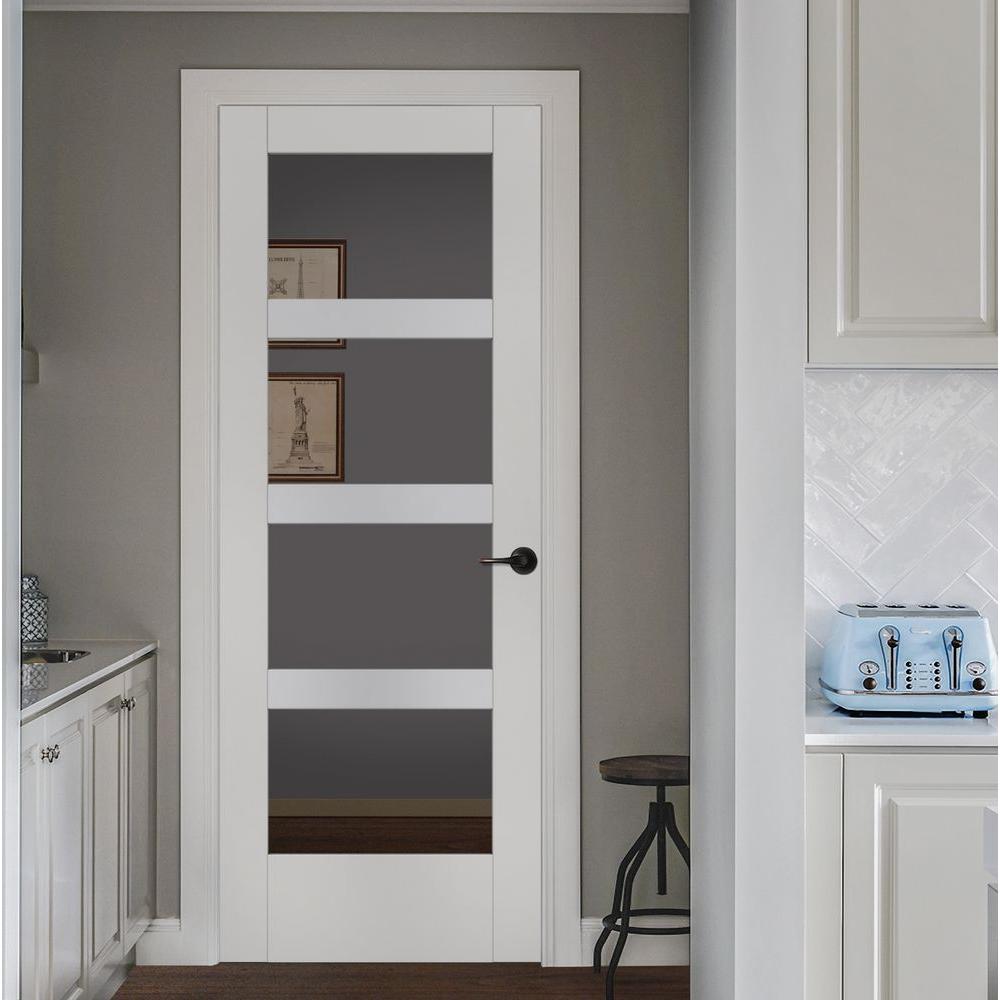 For smaller spaces, an interior door like this one maintains those same clean lines.
From Home Depot
Contemporary
If you're looking for an even cleaner line, some ultra-contemporary options may be for you.
I love the design of these glass doors. Choosing an unexpected color like black is a great way to give your French doors a more modern appeal.
Image from Decor Pad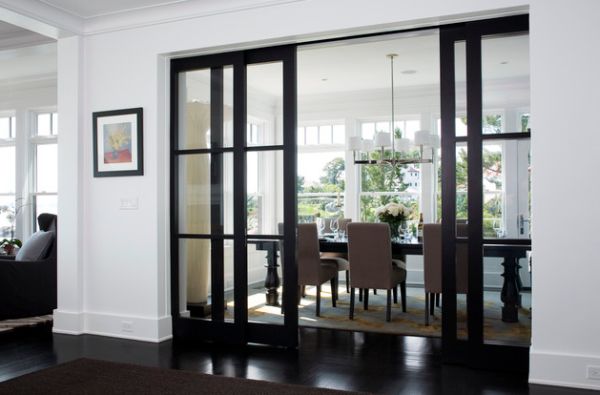 These aren't your grandmother's sliding glass doors, are they? I love the way they look, and the fact that they slide keeps their footprint super small. Perfect for a dining room.
From Decoist
Farmhouse
The farmhouse style is huge just now, with cozy, eclectic furnishings, wood tones, and, oh my goodness, shiplap just about everywhere.
I'm not usually a huge fan of sliding barn doors, but these are special. That textured glass and the warm wood look great!
From Paper Blog
I am dying. These doors are so beautiful. Plus, they are perfect for narrower openings that won't easily accommodate full size doors. Your best bet to find doors like this: vintage architecture shops. They are usually lousy with old doors, and in my experience, vintage doors are fairly inexpensive.
From Apartment Therapy
Eclectic
Looking for something more unique? If you have a wabi-sabi style, there are French doors out there for you!
These doors give the illusion of a curved entrance without the cost of cutting a curve in your wall.
From One Crazy House
These doors look like they're 200 years old , and they look great in the modern setting they are in. Sometimes mixing styles works!
Image from Fancy Decors