The snow is piling up, temperatures can't seem to make it past freezing, and the schools are closing like crazy. All this adds up to one thing: lots of time spent at home. On these cold, snowy days, sitting in my cozy home, enjoying a crackling fire and watching the snow fall outside is perfection.
One of my favorite features of my mid-century ranch is the giant  window that occupies the entire living room wall. I love the view and the light that floods in through it. Unfortunately, light isn't the only thing flooding in; those 1960s windows can get pretty drafty! Our long term plan is to replace them, but we need a solution for right now. Currently, it's covered with fairly sheer curtains. Switching these out for heavier drapes would be a relatively inexpensive way to keep the cold outside, where it belongs. Insulating drapes can look a bit utilitarian. Since these will dominate a large area of the room, I'm on the hunt for drapes that are not only heavy, but pretty. Here are some of the best options I have found.
IKEA
Whenever I'm looking for new curtains, IKEA is my first stop. Not only are they reasonably priced, their drapes are long enough to be hung from floor to ceiling. Most retailers don't sell drapes that are 9 feet long, but IKEA does.
These green velvet SANELA curtains are gorgeous. I generally have a weakness for green velvet, and these are perfect. Velvet is a great insulator. Even better, these are sold in pairs, not single panels. For just $140, I could cover my whole window!
Wayfair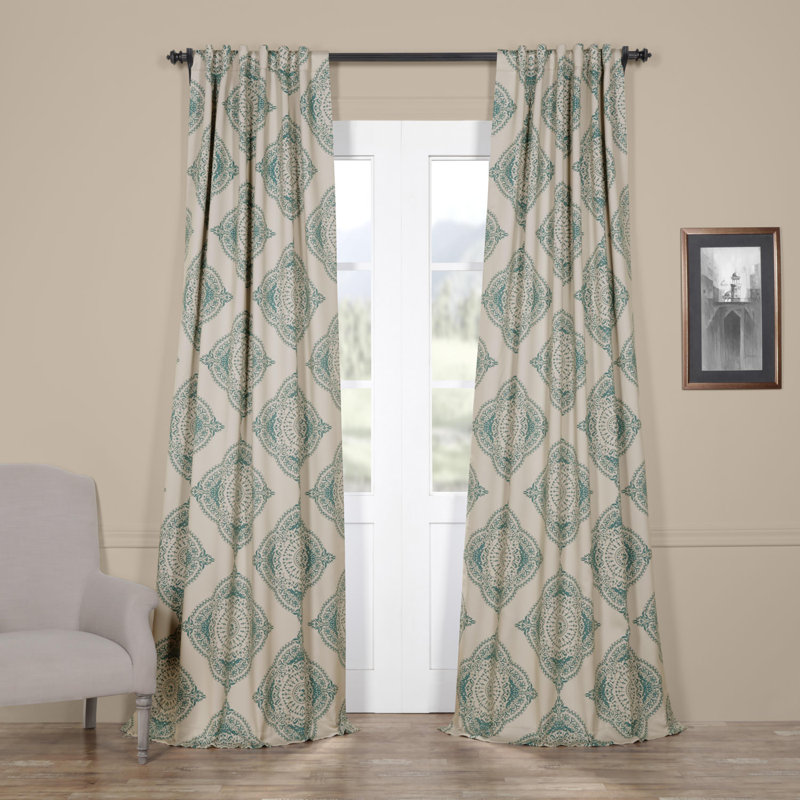 If you search for "thermal curtains" online, you will likely find pages and pages of solid colored, basket woven options. Patterned ones are harder to come by. These have a classic look, and the colors are fresh and pretty. They come in lots of lengths, up to 120″, and are reasonably priced at between $30 and $40 per panel–way more affordable than new windows!
From: Wayfair
Urban Outfitters
I love the pompom detail on these purple curtains from Urban Outfitters. They'd look so sweet in a bedroom, and they're lined with blackout fabric. There are several colors available, but this purple is so muted and unique, it's my favorite. I also like that, although these are substantial curtains, they look light and airy. Right now, Urban Outfitters has their whole apartment section on sale, so these are $60-$70 per panel. A bit pricier, but not too bad.
From: Urban Outfitter