Happy Valentine's Day! So many people I know are jaded about this holiday. It's one of those days that is a double-edged sword. For couples, it can be a lot of pressure, and for singles, it can be obnoxious. I have come full circle on Valentine's Day. As a kid, I loved it. The homemade box, all those sweet cards from classmates, a tiny box of chocolates from my dad, what's not to like? When I grew up, I hated it. It felt like so much pressure to be romantic! Now, I see it a bit differently. For me, this day is for celebrating all the love in my life. It's a great time to reflect on the relationships that I treasure, from my child to my friends, and of course, my spouse.
One fun way to bring this awareness to everyday is with some love-centric artwork! It's easy to incorporate meaningful art that reminds you of the people who love you most. Here are some ideas.
Ephemera
In this digital age, any handwritten words can seem special. I love the idea of scanning in letters, recipe cards, or notes from someone important to you, then enlarging them and putting them in a prominent place on the wall.
Image, Little Green Notebook
Poetry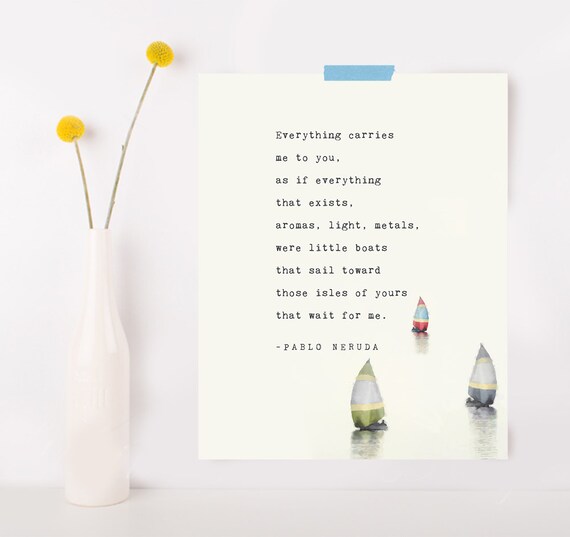 I am a sucker for a good love poem, and Pablo Neruda has this genre nailed. There is so much beautiful poetry out there–find one that speaks to you and put it on your bedroom wall!
For Like Ever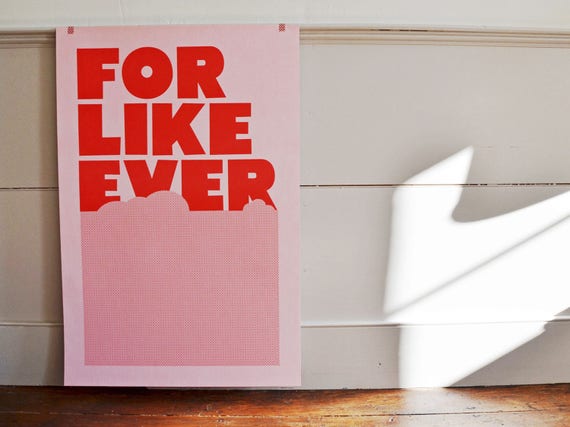 This poster has been making the rounds in design magazines for a year or so, but it's so charming! What a light-hearted way to celebrate love that will last for, like, ever. And it's pink for Valentine's Day! So cute.
Loving You is Easy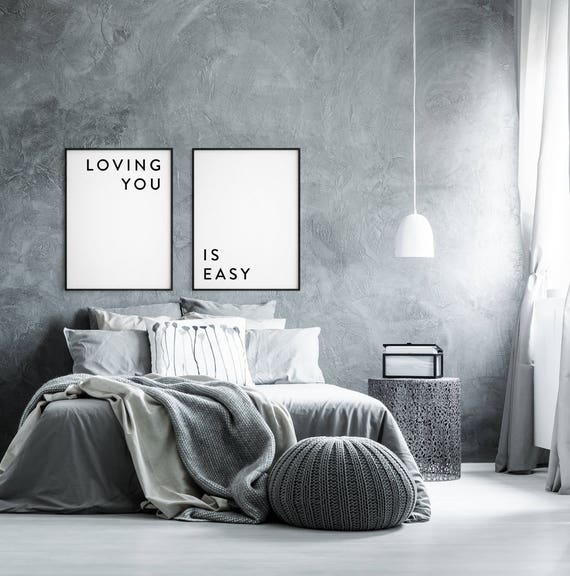 If poetry is a bit fussy, this minimal design looks great over the bed. I love that you get such a high-impact look for less than $10! Great for those who want big art on a budget.
Loving You is Easy posters, $8.96