Gift wrapping. Some people love it, some people hate it, but everyone has to do it sometimes. The first five or six presents I wrap every year are usually pristine. They are decked out with ribbons and bows, the edges are perfectly aligned, and the tape is invisible. It can't last, though, and by mid-December, my packages look like a one-armed monkey wrapped them. I just finished a round of wrapping, and I think I'm going to have to tell my daughter that Santa must have kept his mittens on while gift wrapping this year. It's that bad.
I've pretty much nailed down the techniques that work best for me, but I still feel like there must be an easier way. If you're looking for ways to make your gift wrapping quicker and more efficient, check out these tutorials. Coupled with some tolerable Christmas music and a stiff drink, you'll get your gifts wrapped in no time this year!
Tie the Perfect Bow
This tutorial was sort of mind blowing to me. It allows you to tie a very pretty and perfect bow without creating a bump on the bottom. It's especially great with wide ribbons, because it gathers them up in such a pleasing way. Give it a try!
Make a Gift Bag from Wrapping Paper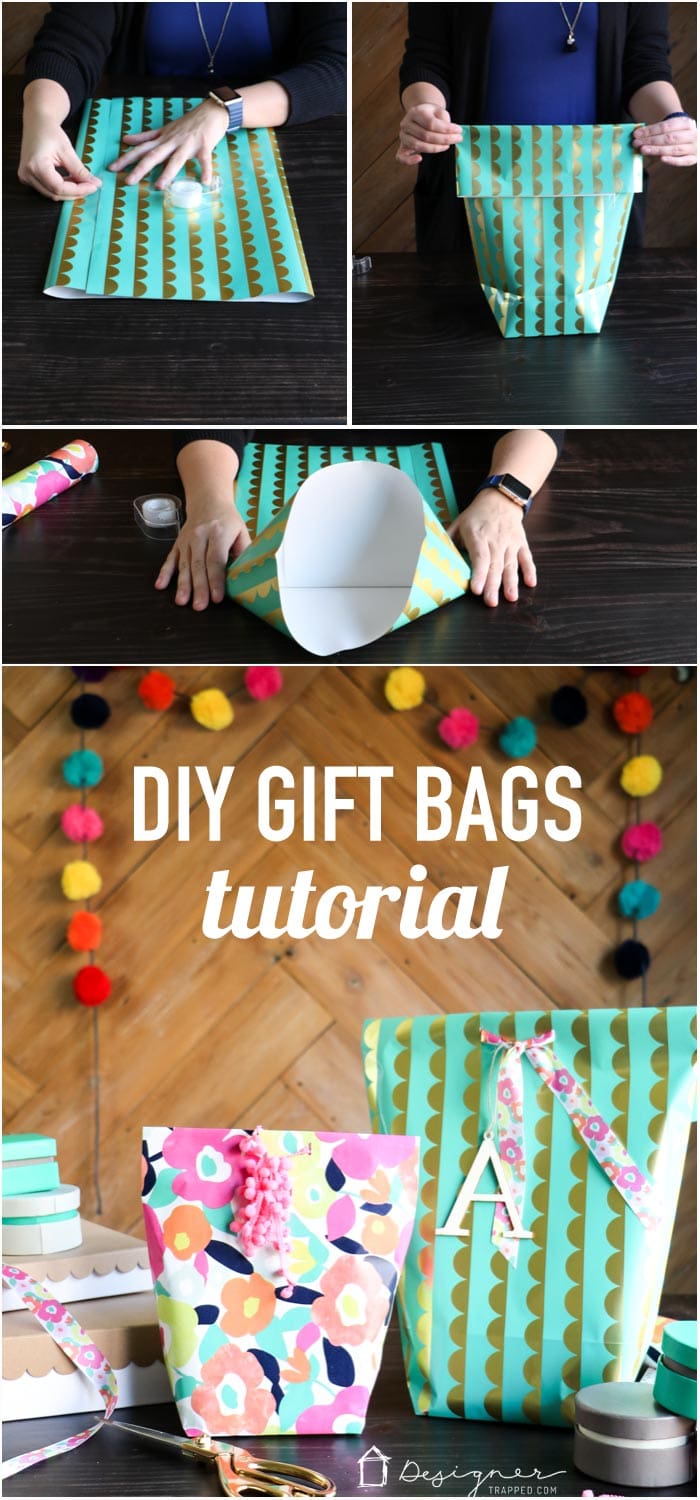 Are you faced with the impossible task of wrapping a basketball this year? Or an LOL Surprise Doll (if you don't know what that is…I envy you). Instead of creating a creased up mess, make a gift bag out of wrapping paper! Your gift will look nice, and there will be less swearing this Christmas! Win/Win! Get the full tutorial here. 
Wrap from Corner to Corner
Wait. Whaaaat? This seems to use a lot less paper, and it has only one seam visible. Witchcraft.  See it broken down here.
Make a Flat Paper Bow
This isn't exactly quick, but it's still a great way to make a present look pretty without having to buy fancy ribbons. Use colored paper (or pages from a holiday catalog) to make an origami bow. The finished product lays flat, so they're great for shipping. Find the full tutorial here.