The autumn colors are peaking in the part of the country, and it's quite a show. This is the perfect time to take some weekend getaways here in Ohio. What better place to enjoy the foliage than a cozy cabin in the woods? Whether you're looking for a romantic retreat, or some quality time with the whole family, there are lots of fun places here that you can rent for a night or two to slow down. Here are five that you may want to check out!
Little Red Treehouse in The Mohicans
This little red treehouse is perfection. from the stained glass window to the custom, rustic interior, this would make a truly memorable weekend getaway. It only sleeps two, so it's great for a romantic few days enjoying the beauty of the surrounding woods. If you've got more in your group, there are three other tree houses that can accommodate more folks. Check them out at The Mohicans.
Liberty Schoolhouse in Delaware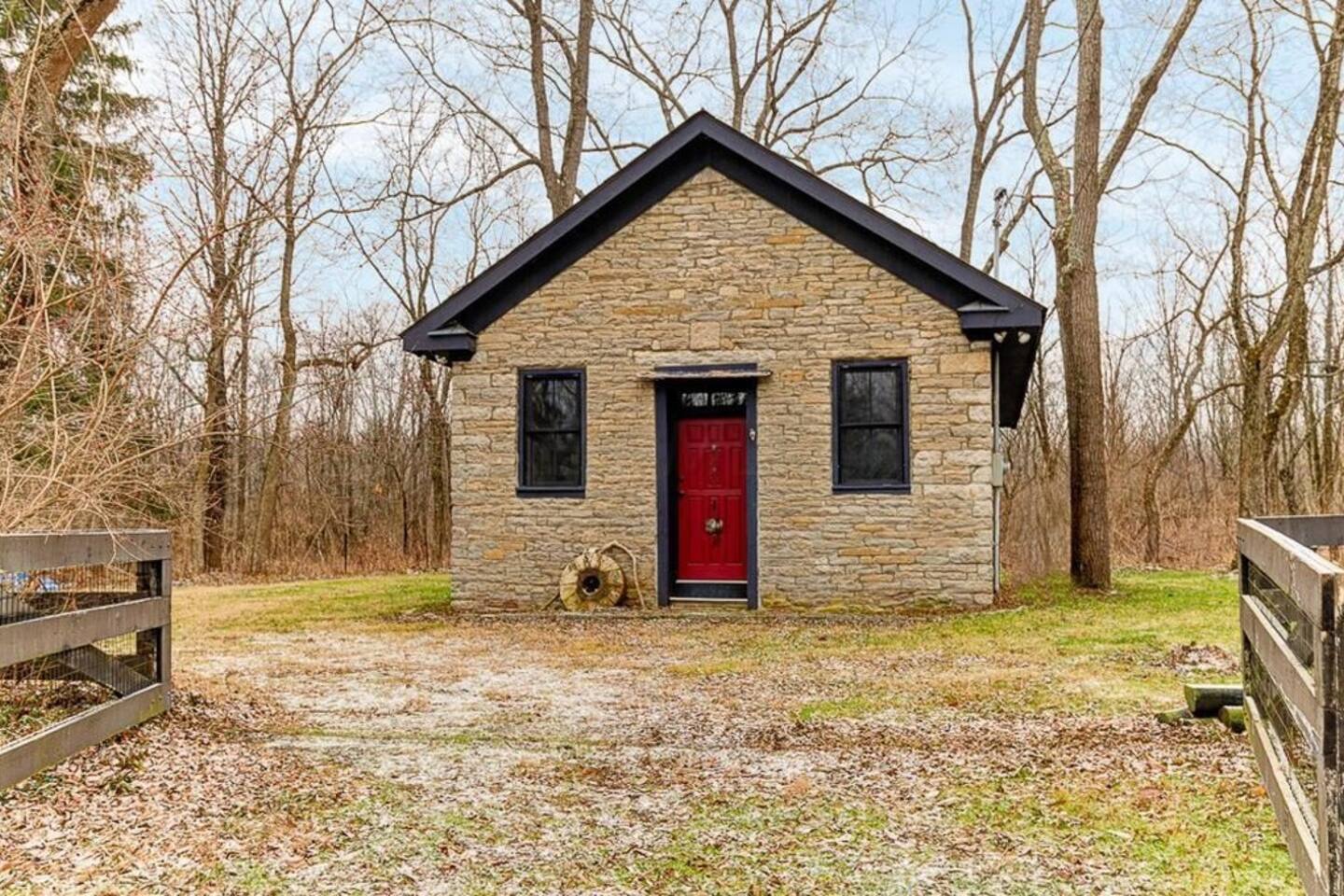 Call me crazy, but I have always dreamed of living in a renovated old schoolhouse. This is the cabin of my dreams. Located right in Delaware, Ohio, near the Olentangy River, this stacked riverstone building maintains its schoolhouse charm, but the inside is completely modern. You'll love the bright red kitchen with all new appliances, and the cool loft bedroom. It accommodates four people, so this would be a great retreat for the family. Check it out on Airbnb.
Cave Hill Round House in Winchester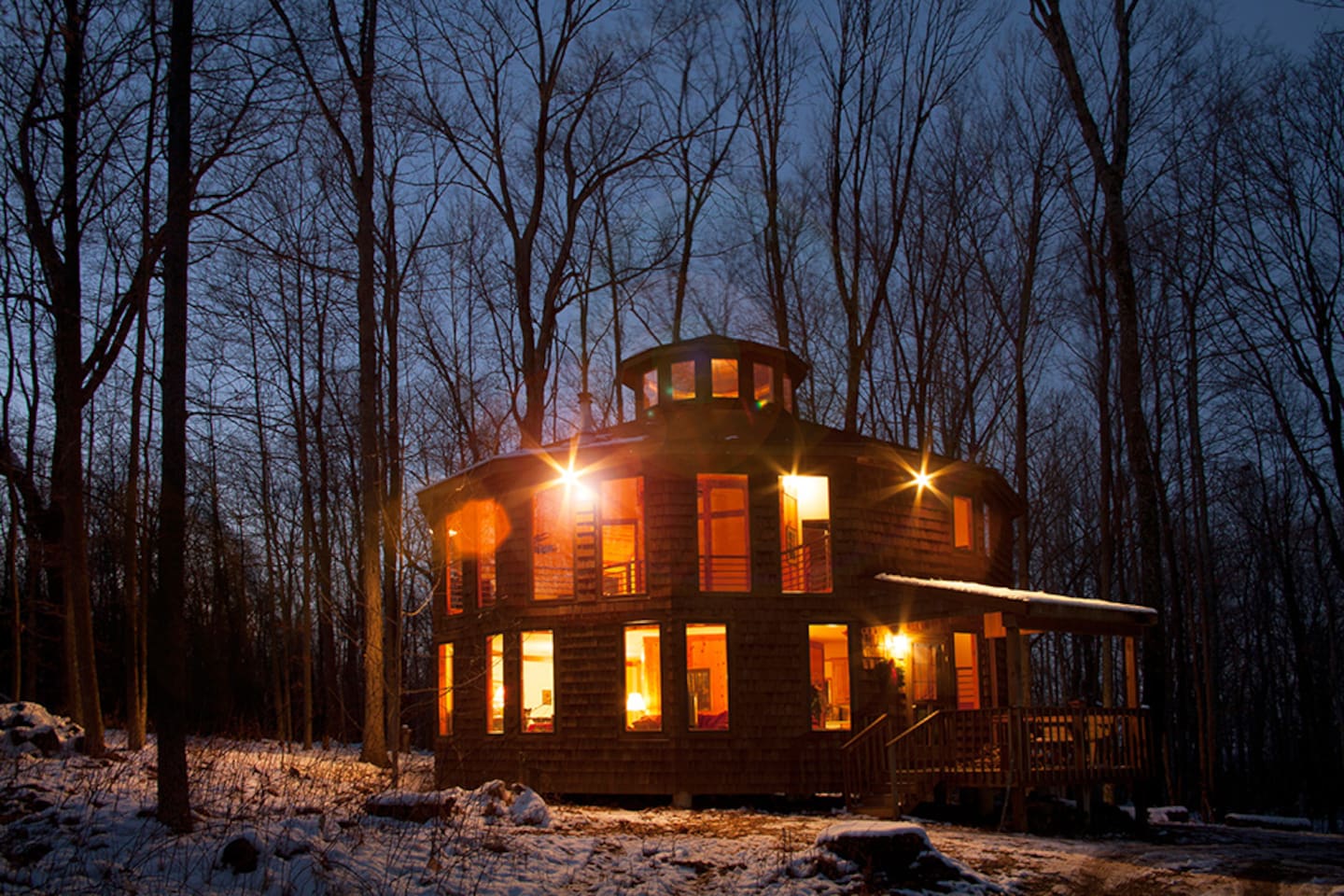 This large, 12-sided house sits on 15 acres of mature forest and sleeps eight people. The inside is lovely and modern, and the neighbors will cook you breakfast for $10 apiece. Surrounded by historical attractions, this place would make for one of the best weekend getaways with your family. Check it out on Airbnb
Caboose in South Bloomingville
I know many a train-obsessed toddler who would be ecstatic to stay here for the weekend. This train caboose has been outfitted inside with 5 twin train-style bunk beds, a kitchenette, and a small sitting area. Combined with a large deck on the back, there's plenty of space for a couple of nights with the kids. Check it out on Glamping Hub
Sleep in a Barn in Hocking Hills
Hocking Hills is known throughout Ohio for its wonderful hiking trails, caves, and look outs. This barn, located just 9 miles from Old Man's Cave, has been outfitted will beautiful finishes inside. Check it out at Glamping Hub