I think we've reached peak pumpkin spice saturation level, people. Five years ago, I loved pumpkin spice products. From lattes to candles, I was into all of it. But now, we've got things like Pumpkin Spice Oreos, and Pumpkin Spice Duvet Covers, and I think I'm over it. Surely there is more to fall than pumpkins? What about leaves, bonfires, apples, and cinnamon? One of the first pumpkin spice things I gave up were candles. That sweet scent can get a bit cloying. In my search for some fall scented alternatives, I found some pretty great options! Now my house smells perfectly seasonal, without a pumpkin spice anything in sight!
Looking to freshen up your home this season? Try these candle alternatives!
Palo Santo Sticks
Palo Santo sticks are cut from an intensely aromatic tree native to South America. When they're burnt, they have a sweet, smokey, citrus scent. It's like the fanciest campfire smell you've ever experienced. Plus, they're said to have all sorts of cleansing, centering properties. We've had a pack of these for three years, and we still haven't gotten through all of them.
Essential Oil Diffusers
Essential oils are a great way to add natural fragrance to you home. A diffuser makes it easy to spread your chosen scent around your house. The vapor they emit is cool, so they are much safer than candles. My favorite fall oil combinations are:
2 drops each orange, clove, cinnamon, eucalyptus, and rosemary
or
4 drops sweet orange oil, 3 drops each lemon and fir oils
Essential Oil Diffuser, $19.99
Fall Simmer Pot
A simmer pot is a simple way to scent your home, and add a bit of humidity to the air when the weather gets cold and dry. simply fill a pot with water, and toss in whatever you like! I enjoy cinnamon sticks, cloves, apple and orange peels, and rosemary.
Smudge Sticks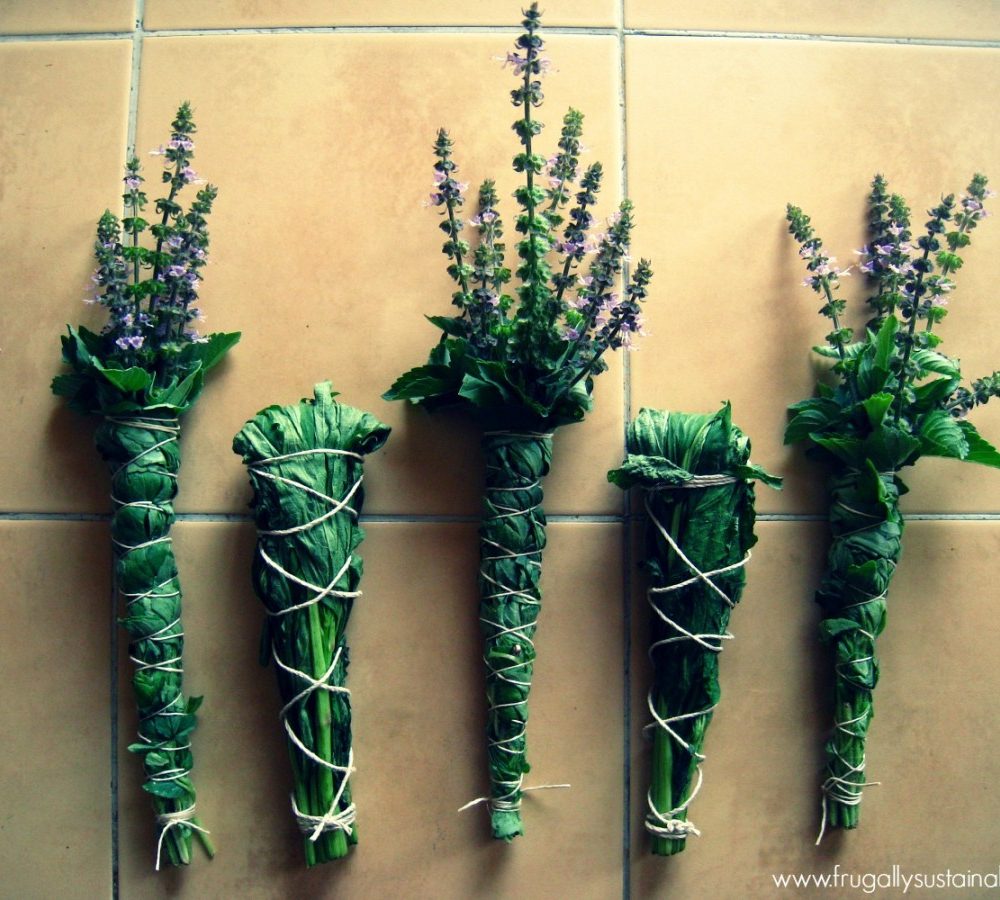 Smudge sticks are bundles of dried herbs and flowers. After they're thrown into a fire, they cleanse the air and add natural aromas to the area. They're often made with sage or rosemary, both super autumnal scents! Here's a great tutorial. Bonus, if you make a bunch of these, they make beautiful host gifts for all those holiday parties!
Sweet Rosemary Wreaths
These diy Rosemary wreaths are too sweet. They'd look so cute on the backs of chairs, hanging from mantles or doors, and just about anywhere. My rosemary is still going super strong, so I'm definitely going to make a few of these. Here's the tutorial!