If live far away from your family like I do, the holidays always mean one thing: house guests. Either you will have them, or you will be them. Ideally, you have a real live bed for each guest to enjoy. Unfortunately, many folks have to scramble to accommodate extra guests. Having one guest room is a luxury for most, so if you've got lots of people, you'll run out of beds in a hurry. Once the actual beds are full, your options dwindle to sofa beds, air mattresses, and (exclusively for children or college students) the humble floor.
Sofa beds are the best of the remaining choices, but they can be eye sores. When I was a kid, we had a faded blue number with light pink flowers and a dust ruffle to hide the mechanics. Even in the '80s, we knew it was ugly. However, they are so functional! Besides house guests, they are great for sleepovers, special movie nights, and nights when your significant other has a barking cough that keeps you up all freaking night long. Nowadays, you can find some really nice convertible couches that are modern and comfortable. With hidden features and new mattress technology, you can even avoid the infamous rod underneath your guests' shoulder blades! here are 5 lovely options that will look great all year long, and do double duty when your friends drop by!
Traditional Sofa Beds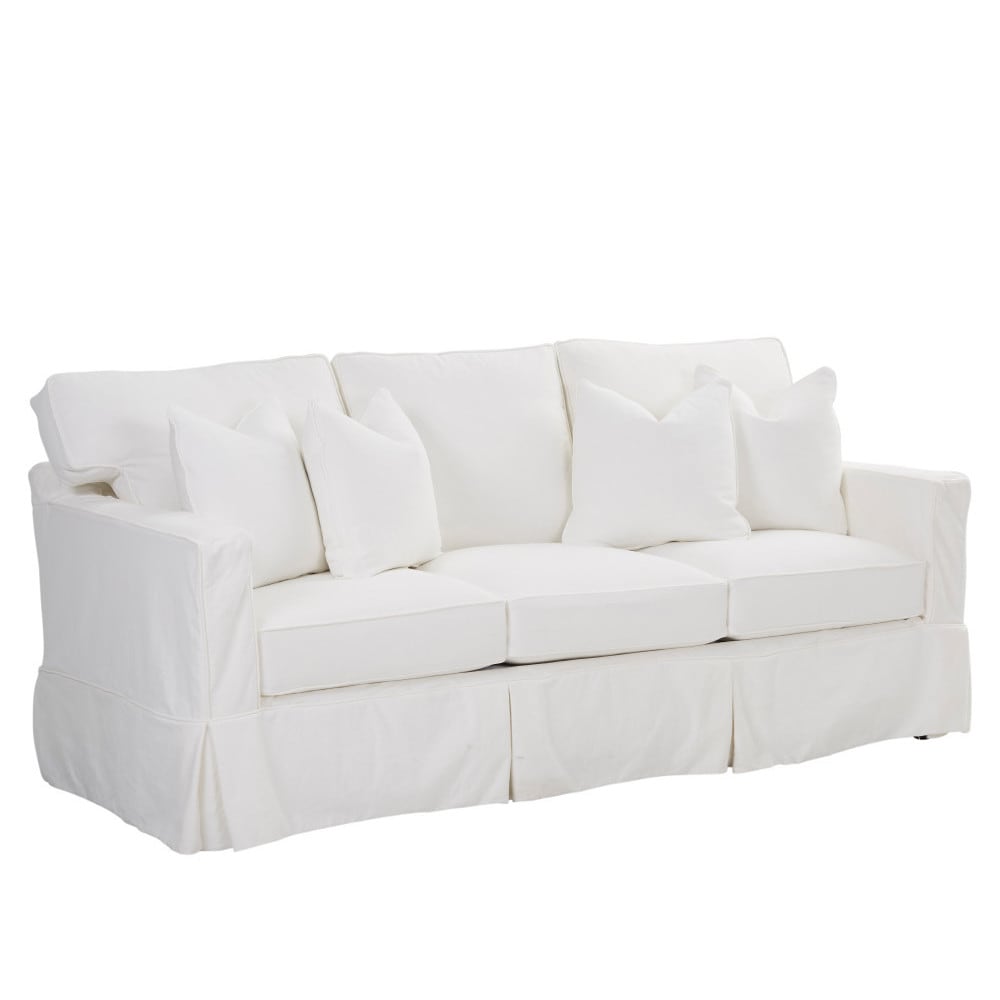 I love the beachy, laid back look of this sofa bed. It features clean lines and a removable (WASHABLE) slipcover! What's not to like??
Jeffrey Contemporary Sleeper Sofa
I would never guess that this one is a sleeper sofa. It has legs! and look at those clean lines and tufted pillows! And at under $600, it's a great way to make any room a guest room.
Willa Arlo Interiors Sleeper Sofa
Modern Futons
Futons aren't just for the dorm room anymore! Many couches now feature backs that fold down to create full and queen sized sleeping surfaces!
Who would ever guess that this handsome, tweed sofa folds flat into a full-size bed?? Not me.
This sofa from IKEA isn't a traditional sofa bed, but it's not exactly a futon either. The bottom pulls out into an actual bed frame. This is probably the most comfortable of all the options. Since it's from IKEA, you know it's inexpensive, too.
This super modern number is cheaper than most mattresses and petite enough to fit in any room. A great option for the occasional guest.