I haven't had cable TV in years. Not because I am one of those non-TV-watching people, who manage to fit a "Oh, we don't watch television!" into every conversation. Nope. We are just happy with Netflix and Hulu. However, whenever I visit my parents, flipping through their hundreds of cable channels is a special treat. In spite of the endless options, we always seem to fit in an episode (or six) of HGTV's Fixer Upper. What is it about Chip and Joanna Gaines that is so darn charming? I lean more Mid-Century than farmhouse modern, but I still find their finished products gorgeous.
If you're a fan of Joanna Gaines, you will be excited to know that her new Target collection dropped this past weekend. It's a beautiful and classic. If you're looking to freshen up your home for the holidays, you should check it out. It will probably sell out quickly, so head over to Target soon!
Here are 5 pieces that I'm eyeing for my own home.
Wooden Dollhouse
This is the first piece I saw from Chip and Joanna Gaines's collection, and it is delightful. It's a little shiplap house! It comes furnished! If you aren't planning to move to Waco, this is about as close as you can get to a Fixer Upper house.
House Log Holder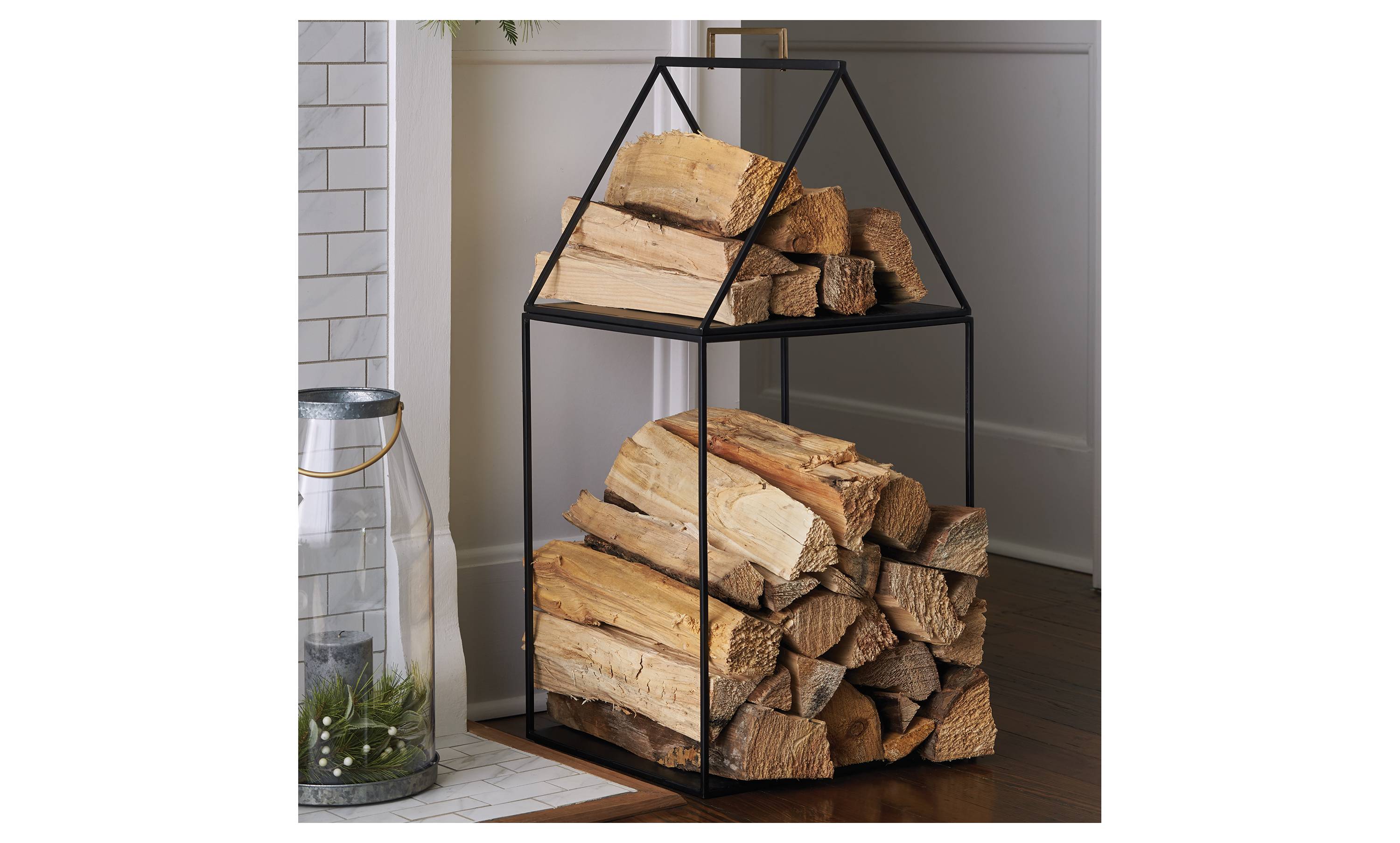 Next to your fireplace or on the front porch, this house-shaped log holder is super sweet. I like things that have that little touch of whimsy, especially around the holidays.
Stoneware Pitcher
Fill this pitcher with grocery store flowers, and you are guaranteed to have the most beautiful hostess gift on Thanksgiving. Perfect way to get brownie points with your mother.
Textured Stoneware Pitcher, $20.99
Wreaths
There is such a charming collection of wreaths that I couldn't just pick one. I am obsessed with that juniper one with the little bells at the bottom. So sweet!
Glass Jug Vase
The entire collection sticks with a super tight color pallette. Other than black, white and natural wood tones, the only true color you'll see is this rich emerald green. These vases show it off so perfectly. I love that they will fit in with all your traditional Christmas decorations, but they'll work year-round.