I dream of having a lush lagoon style in-ground swimming pool in my yard, but, gracious, they are pricey and quite a commitment! Above ground pools are a cheaper and less permanent, but…how can I put this delicately….they can be less than attractive. Typically, above ground swimming pools look temporary, and all the unattractive mechanics are visible.
Imagine my surprise, then, when I started seeing lovely, well-designed above ground pools! While some are custom made, some could be done by a handy homeowner. Plus, no backhoe is required! Innovative folks have used everything from shipping containers to dumpsters to create these cool pools. Check out these examples, and be inspired!
Awesome Above Ground Pools
The key to making an above ground swimming pool look permanent is to create a surround. These folks used wood to encase the pool and hide its inner workings.
Image from Bob Vila
These home owners used fieldstone to surround their pool.
Image also from Bob Vila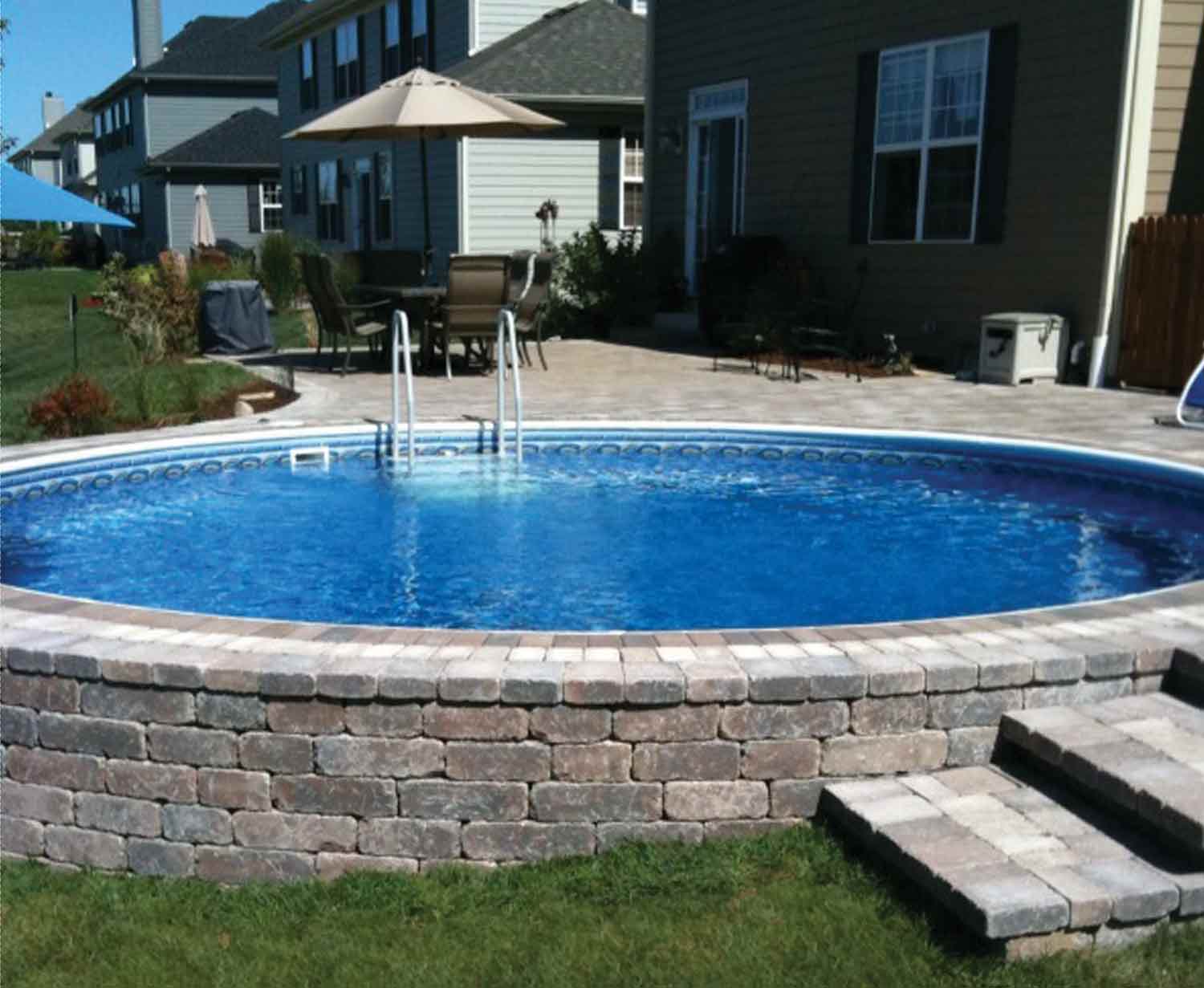 Using the same paver stones that were used to create the patio gives this above ground pool a custom, built-in look.
Image from Canton Pools​
The wood decking that surrounds this pool give it a minimal and modern look. I just love. it. Plus, that built-in bench is so practical and cool!
A plunge pool is all you really need to cool off on a hot summer day. This one, surrounded by sleek concrete and glass, is a beautiful way to get a pool onto a small patio.
Image Source​
This is another smaller pool. Perfect for a tight backyard.
Image from We Are Found​