Bedrooms are one of most important features of a house for sale. Ask a buyer about the house they're looking for, and the number of bedrooms will be the first stat they rattle off (followed by bathrooms and square footage, most likely). Many older homes have a room that seems like a bedroom, but can it really count as one? Of course, there are legal guidelines as to what constitutes a bedroom. Here are the six main factors.
Minimum Square Footage
Square footage is the most important feature that separates a bedroom from a closet. In most states, a bedroom must be at least 70 to 80 square feet. Although folks in San Francisco may wish that a 5×7 cubby would count, it's not going to happen.
Image from Gravity Home
Minimum Width
In addition to overall square feet, a room must be at least 7 feet wide in either direction to be counted as a bedroom. This is why a long hallway can't be counted.
Two Means of Egress
There must also be two ways to exit the bedroom. In most rooms, a window and a door will do the job. However, a skylight can also count as an egress point in some cases.
Minimum Ceiling Height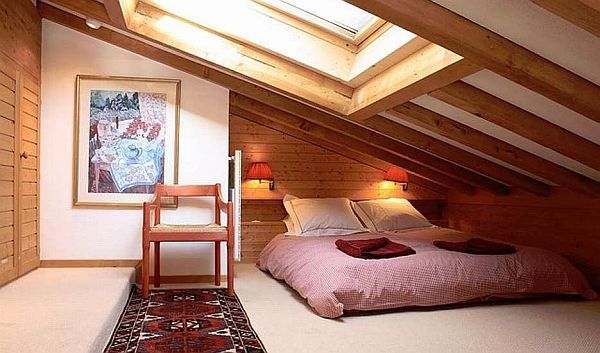 In most states, at least half of a bedroom ceiling must be 7 feet high. Some attic bedrooms with slanty ceilings may have trouble with this requirement,
Minimum Window Size
The window opening must be a minimum size, usually 5.7 square feet.
A Heating and Cooling Element
There must be a way to heat and cool the bedroom. For example, some heat source must be present (a space heater doesn't count!). A cooling element doesn't necessarily mean central air, or even a window unit. You just at least need to be able to open a window or vent to cool the room.
If you have a room that doesn't meet all six of these requirements, consider investing a bit of money to bring it up to code. An extra bedroom is a great way to increase the value of your home. If you don't want to spend the money, you can always call it a bonus room, nursery, or office, and let buyers decide if they want to put a bed in there!