We've featured all sorts of housewarming gifts here. My favorite type are custom images of the new home. Whether it's in needlepoint, watercolor, or a traditional oil painting, a portrait of your home is such a special keepsake. A simple Etsy search will uncover dozens of options for a 2-dimensional image, but what if you want something with a little more pop. Something trendy? Maybe something made with interlocking bricks?
Well, today is your lucky day, because now, you can purchase a miniature replica of your home made entirely out of Lego? Little Brick Lane on Etsy will recreate your exact home, inside an out, with Lego bricks. You provide photos They will furnish it with tiny versions of your furniture.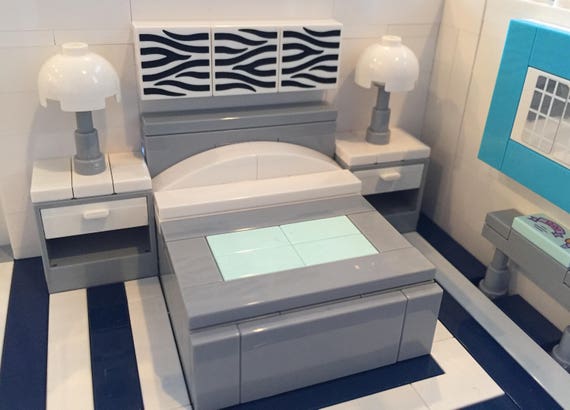 There will be teeny glasses in the mini kitchen cabinets!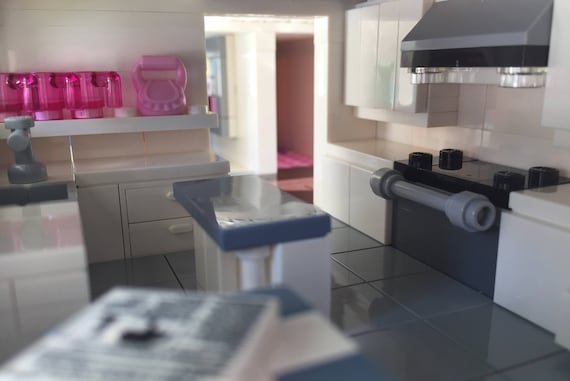 Your pets will be lounging in their favorite spot!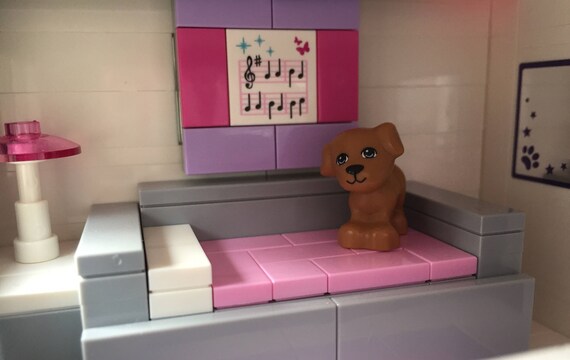 I am overcome by the adorableness of it all. Of course, a complicated, tedious design like this comes at a price. upwards of $2,500 to be exact. It's totally worth it, though.
I can't get enough of all these tiny details, and I want one. Of course, if the price is too steep, you can opt for the exterior-only option. But then you'll miss out on tiny, Lego appliances, which would be devastating. You'd better just spring for the whole thing.
Listen, if you've got money to burn, and a love for Lego, I am begging you, please check this out. And then invite me over to play with it!