I'm not going to sugar coat things. Getting your home ready for showings and open houses is a nightmare. Even if you keep your home clean enough for a visit from the queen, you will still have to make a few changes before your first buyers walk though.
A seller's first step is always to clean and de-clutter. Preparing your home for sale goes a bit beyond that, though. You also need to rid your home of things that buyers might find distracting, or even offensive. Here are three things that you may miss when you are neutralizing your home.
Politics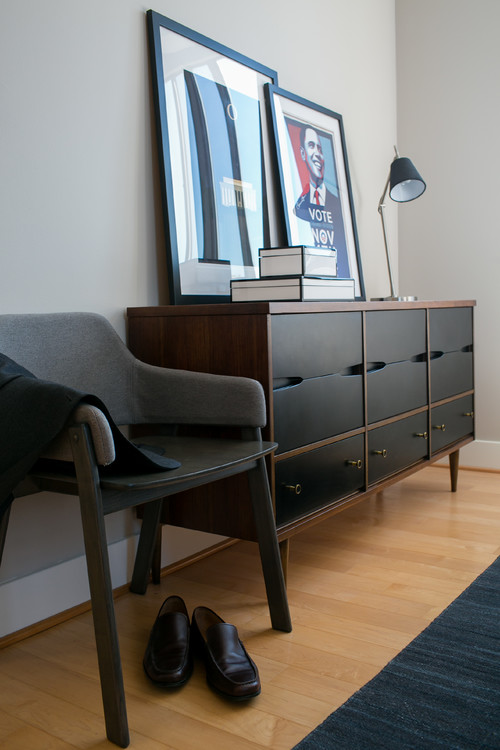 Anything that shows your political leanings is a risk when you're selling your home. Especially nowadays, if a buyer doesn't share your beliefs, political signs or other evidence might be a major turn off. That New Yorker cartoon on your fridge may have tickled your funny bone, but it might infuriate a buyer. Pack it up before it does!
Sports
It seems crazy, but decor that reflects a specific sports team can give a bad first impression to die-hard fans. Buyers can find team paraphernalia distracting, especially if it's permanently installed. I grew up near The Ohio State University, so I am well steeped in team rivalries. Many people I know would balk at a "man cave" decked out in blue and yellow Michigan logos. Try to neutralize any evidence of your team loyalties before your first showing!
Family Photos
This gallery wall is beautiful, but if these folks were selling their home, I'd recommend packing these photos away. Family photos are a great way to make a home your own, but if you're selling your house, that's the last thing you want! Buyers will have a hard time picturing their own family in your home if they're surrounded by your  family. Keep your portraits to a minimum to neutralize the space.