Every year, I have high hopes for summer. I plan all sorts of adventures for my family. Vacations, fairs, festivals, hikes…I try to fill up the calendar so that summer isn't wasted. And then, temperatures rise above 90 degrees, and I scrap the whole thing in favor of blessed air conditioning. Typically, if I don't check an item off my summer bucket list before July 4th, it's probably not going to happen.
This year, I am going to try to brave the heat and fit a few more fun things in before school begins. Fortunately, Central Ohio isn't done with summer yet! There are still tons of awesome events around town that just might get me to step away from the A/C and into the sun!
Here are my top ten events!
1. Jazz and Rib Fest 7/21-7/23
This one is a no-brainer. Every year, Columbus puts on a huge event featuring the best jazz and barbecue around. It's such a fun event, and great for kids and grown-ups alike. Plus, if it gets too hot, you can run through the fountains on the Scioto Mile!
2. Dublin Irish Festival 8/4-8/6
Dust off your kilt and head to the Dublin Irish Festival this August! From the traditional Irish dancers to the sweetest competitions (reddest hair! most freckles!), your family will have a great time. Add in great food and lots of bagpipes, and you're guaranteed a great day.
3. The Ohio State Fair 7/26-8/6
Of course, we cannot make a top ten list without our famous state fair! The Ohio State Fair is pretty epic, as far as these things go, and I have great childhood memories of the rides, the food, and concerts (and also that one year I threw up near the butter sculptures). If you can only go to one event in Ohio this summer, this is the one I'd choose.
4. Plays in the Park 8/10-9/3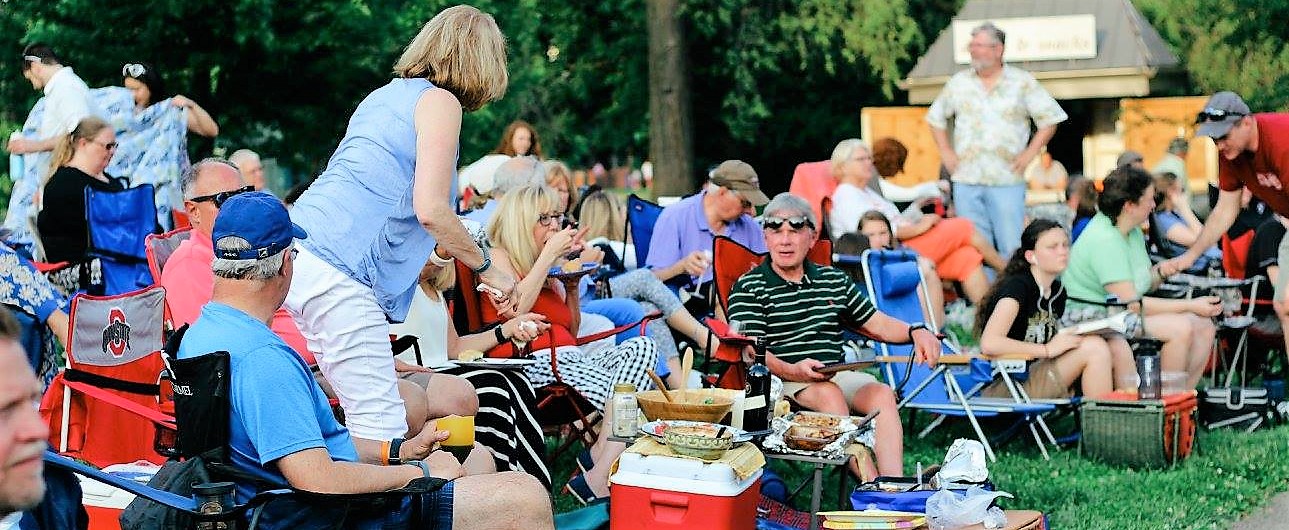 The Actors Theatre will be performing The Emperor of the Moon through 8/6, and then The Tempest through 9/3 at Schiller Park, and it's always a great evening out (plus, it's free!). Pack up a picnic and some wine and settle in for a really fun night.
5. Gallery Hop
If you haven't been to gallery hop in a while, it's time to see what's new! Held the first Saturday every month, Gallery Hop is a great night to see some beautiful art and do some serious people watching. Make a reservation ahead of time at your favorite Short North restaurant, and stroll up and down the street after dinner.
6. A Day at Hocking Hills
Sometimes, a shady forest is all you need to reset your summer mojo. If that's the case, head out to Hocking Hills for a wall through the woods. Folks of any ability level can find a trail that suits their needs. Hocking Hills offers all sorts of outdoor activities, including canoeing, spelunking, and ziplines.
7. Tecumseh through 9/3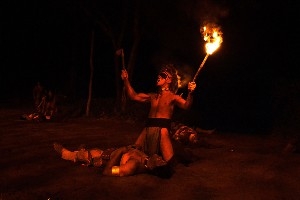 Tecumseh's story is fascinating and exciting, and the Sugarloaf Mountain Amphitheater is the perfect venue. The story is brought to life beautifully–the whole family will love it!
8. Catch a Columbus Clippers Game
Columbus Clippers, ring your bell!! What says summer more than a baseball game? A Clippers game is one of the most perfect summertime activities. Check out their schedule and purchase tickets here.
9. Be An Astronaut at COSI
COSI is the perfect thing to do on a rainy summer day. Plus, its educational! So it will make you feel less guilty for all the extra screen time your kids have had this summer. They have a new space exhibit where kids (and adults) can try their hands at piloting space ships and rovers. Fun! Find out more here.
10. Explore Amish Country
If you're looking to slow down a bit this summer, clip clop on over to Amish Country for a day. With excellent food, beautiful antiques, and quaint shops, you'll have a fun, relaxing day living the simple life.