Vinyl flooring gets a pretty bad rap. Sheet vinyl flooring from the '50s and '60s is usually one of the first things to go when folks start to update their homes. Unfortunately, big box stores still sell some pretty awful options, but there are some diamonds among all that rough! Vinyl is super affordable, so if you can make it look nice, it can save you lots of money. It's also a hard-wearing material. It will withstand high traffic areas with eases. Plus, it's comfortable to stand on. Compared with regular tile floors, it's got a bit more spring to it. With groutable tiles, and even good-looking sheet vinyl flooring, there's a product out there for everyone! Here are some great products!
Groutable Vinyl Tiles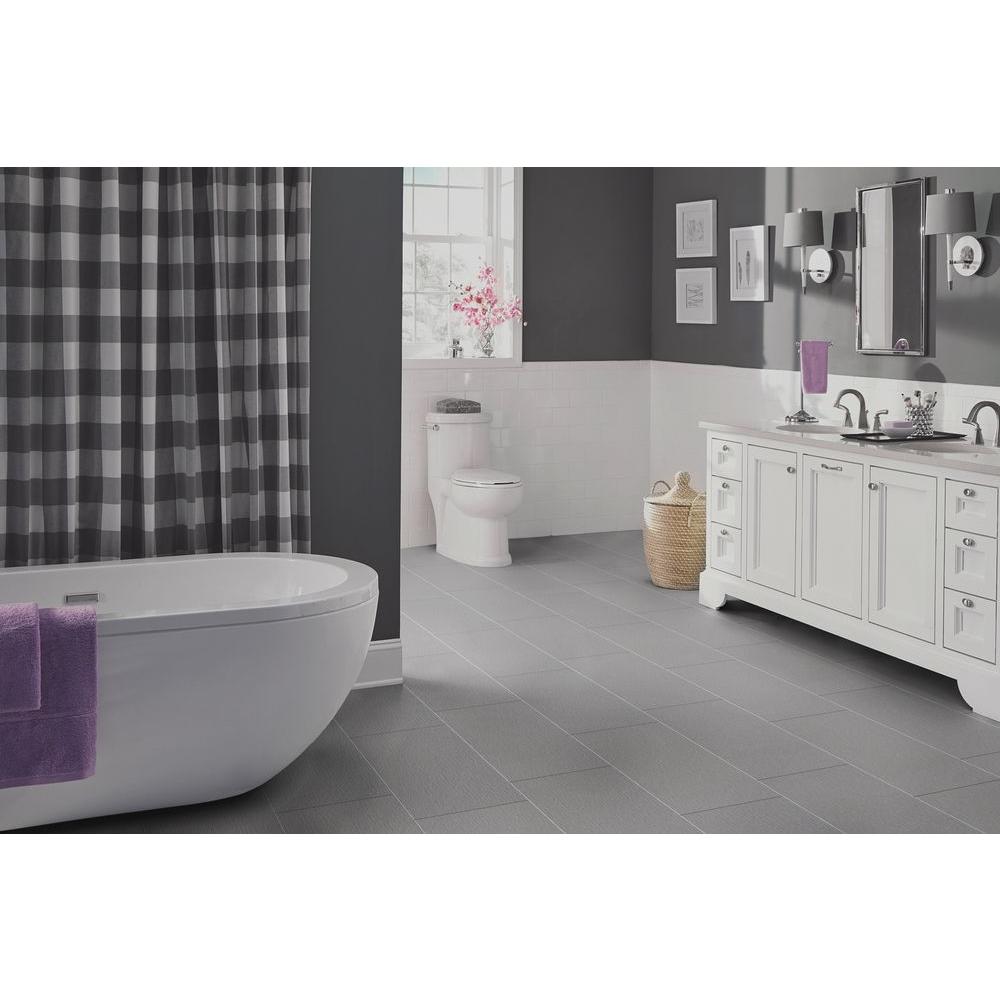 Anyone who lived in the '80s is probably familiar with the peel and stick vinyl tile. They were supposed to mimic the look of ceramic tiles, but never really got there. They featured a shiny finish, a weird mottled texture, and painted grout lines. All dead giveaways that they weren't the real deal.
Nowadays, you can get rigid, matte vinyl tiles that allow you to grout between them. You seriously cannot tell the difference between these and real tiles. You get the look of ceramic, with the resilience and comfort of vinyl. It also doesn't hurt that they are super inexpensive.
The tiles above are from Home Depot, and I think they look pretty great!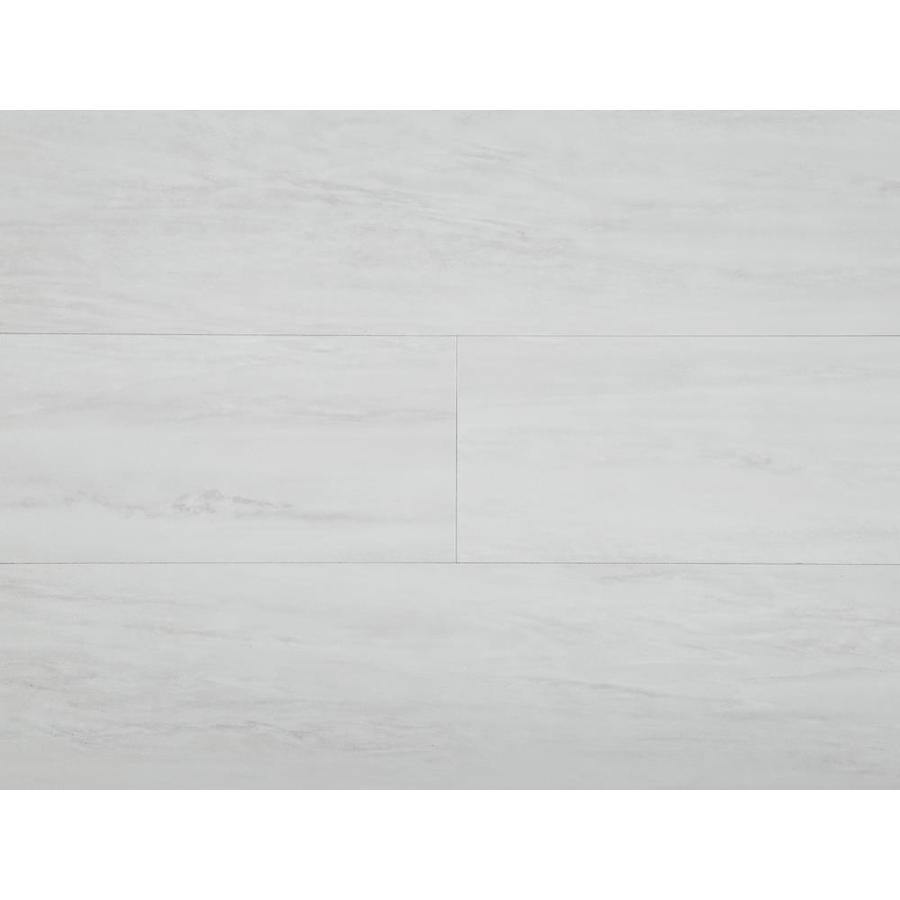 These vinyl tiles from Lowe's actually look high-end! I love this herringbone pattern.
These tiles from Menard's are beautiful! I love that swirly stone texture!
Sheet Vinyl Flooring
Sheet vinyl can be truly hideous. Fortunately, some newer companies are taking this old standby and updating it with modern patterns and bright, poppy colors!
This mod pattern is so cool! Wouldn't this make an awesome mudroom floor? Atrafloor makes tons of gorgeous, modern sheet vinyl options.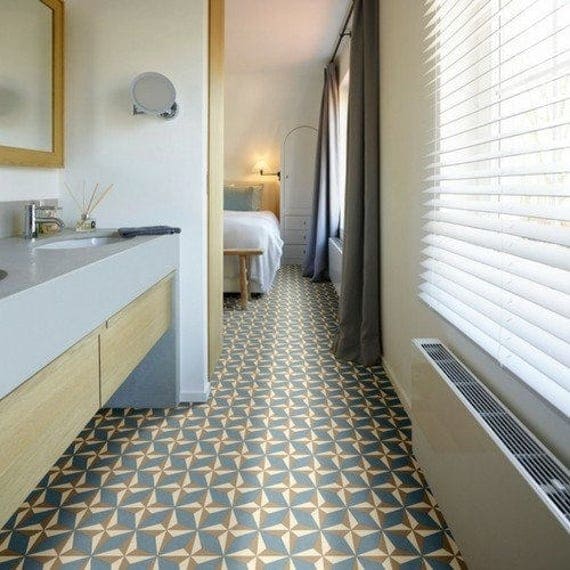 You can pick this flooring up from Etsy, of all places! Love those pinwheels!